About us
Minimalistic, Modern & Affordable
Your home is who you are. It reflects your personality. It tells a story for people to see. And that is exactly what OC Home aspires to do! At OC Home, we create the best mid-century modern furniture and homeware that we would personally love to have at our homes! Step in and discover our wide range of fresh, vibrant and unique pop of colours and designs that can transform your space - just the way you've always dreamed of.
We are thrilled to bring you our perfect blend of minimalistic yet affordable modern furniture and homeware, that's dedicated to empowering the best of you with a touch of our creativity. Whether you're looking for something simple, contemporary, traditional, boho or a mix of EVERYTHING - we've got it all! #YOUNAMEITWEDELIVER
So what are you waiting for? Join in and together, let's spark magic with a click of a button.
OC Home is all about celebrating differences.
UAE has taken immense pride in being the home ground for various nationalities. And OC Home embraces this very essence, by creating furniture and homeware that replicates the style and interests of people worldwide. It is the first-ever Emirati store to offer mid-century modern designs at an affordable price.
We are all about empowering you, your vision, your thoughts, without having to comprise anything! Whether your ideas are unconventional or traditional, OC Home is determined to build a community that celebrates your authentic self.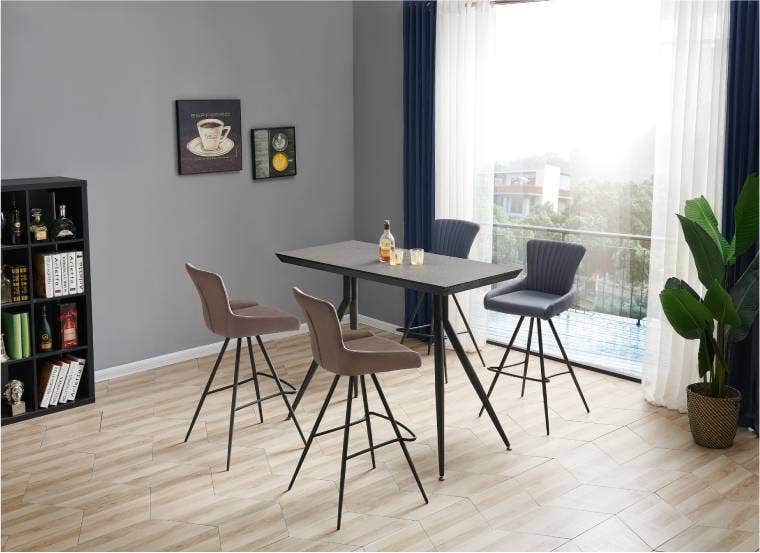 Our Inspiration
OC Home is all about YOU. Yes, we mean it!
Living in the 21st century, we expect nothing but quick and quality solutions. At OC Home we strive to deliver the finest experience for everyone who aspires to be a part of the smart-urban lifestyle within a blink of an eye. With the passion to create high-end quality furniture and homeware, our team is determined in designing the ideal mid-century modern home that is economical and favours all taste buds!
Our Aspirations
Stand Out • Inspire • Empower • Repeat!
The journey of OC Home has just begun. We are geared to taking up new challenges every single day to innovate and deliver unique mid-century modern furniture and homeware that caters to everyone. We strive to go above and beyond, to reinvent homes in the fastest way possible to empower customers through their own identity.
Our Ideologies
#Creatingimpact
- OC Home was born with the motive to create beautiful interiors that have the power to tell your story in the most unique way possible.
#Endlesspassion
- Passion is at the core of OC Home. Our non-stop commitment to improving and inventing the finest mid-century furniture and homeware is solely inspired by you!
#Supercandid
- We are open, honest and reliable. People count on our words for an easy-going experience.
#Playingfair
- OC Home is made for the people. We believe in catering to your lifestyle at an affordable price. No questions asked.